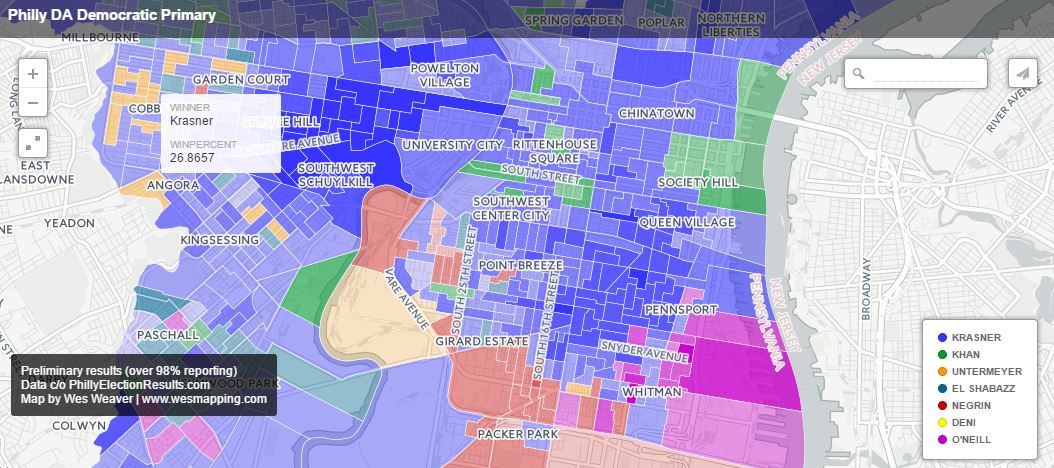 Larry Krasner wins Democratic Primary in Philly's District Attorney Race
Note: This post and related map were updated on 5/25/17 with final (100% reporting) precinct results.
Final tallies are still coming in, but it's pretty clear that progressive Larry Krasner has won the crowded D.A. race in Philly's Democratic Primary. Krasner beat out six other candidates with, at the time of writing, 38.29% of the vote–very nearly 18% more than Joe Khan, the next closest challenger.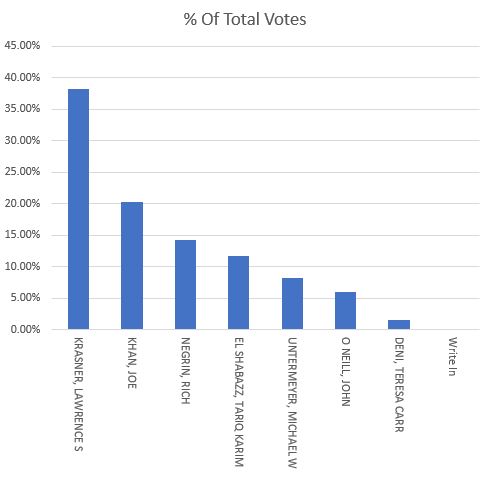 Here is a map of the preliminary (more than 98% of precincts reporting) final results.
Update: This map blew up a bit…
Thanks for all the retweets and kind words many of you have given. This map was featured in an NBC 10 news article: Liberals, Progressives Beat Up Philadelphia's Party Machine on Election Day. I've also heard from some friends that it's being spread around their organizations to assist in their analysis of the vote. That's pretty cool.