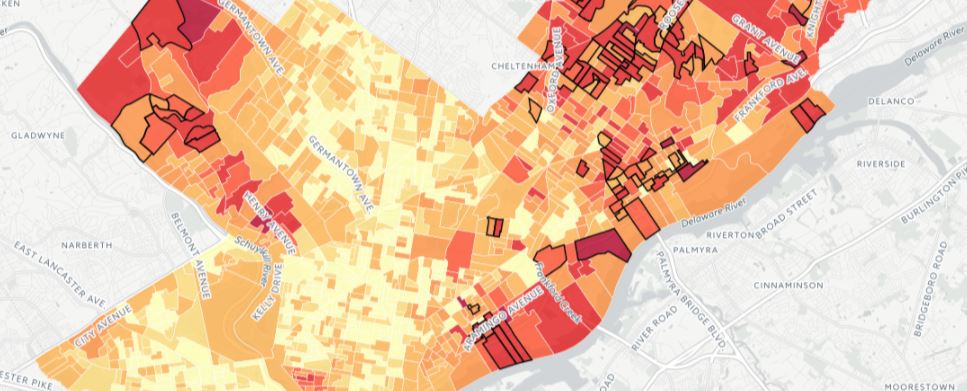 Larry Krasner Wins Philly's District Attorney Race
Larry Krasner, the "completely unelectable" progressive District Attorney candidate managed to skate through another election after dominating the May Democratic Primary. He will officially be Philly's 26th DA next year. Geographically, the vote distribution was not terribly surprising, with Krasner dominating the City's core and Republican candidate Beth Grossman taking the edges.
Rebecca Rhynhart Wins City Controller Race
Another newcomer to the Philly political scene, Democrat Rebecca Rhynhart comfortable won the City Controller position against Republican Mike Tomlinson. This comes after she beat out longtime Controller Alan Butkovitz in May. It's true–most Philly politics happen in the primaries. The distribution of the vote in her race closely matches Larry Krasner's, of course, but there are some notable differences.
The Rhynhart-Krasner Score
Larry Krasner's DA candidacy was… well… controversial to some. A political outsider and civil rights attorney who has famously sued the Philadelphia Police Department over 75 times, Krasner faced strong opposition from organizations such as the Fraternal Order of Police, the Philadelphia Inquirer, and even fellow Democrats. Clearly, there was likely to be some split-ticketing on display. To account for this, I created a map taking the difference between the percentage of the vote for Larry Krasner from the percentage for Rebecca Rhynhart. The map below displays these results, highlighting districts that where both Rhynhart and Grossman won.
It seems that the ticket splitting was limited, and Krasner still took the day with (as of this writing) 74.6% of the total vote.
If you can't yet tell, I'm a big fan of Larry.